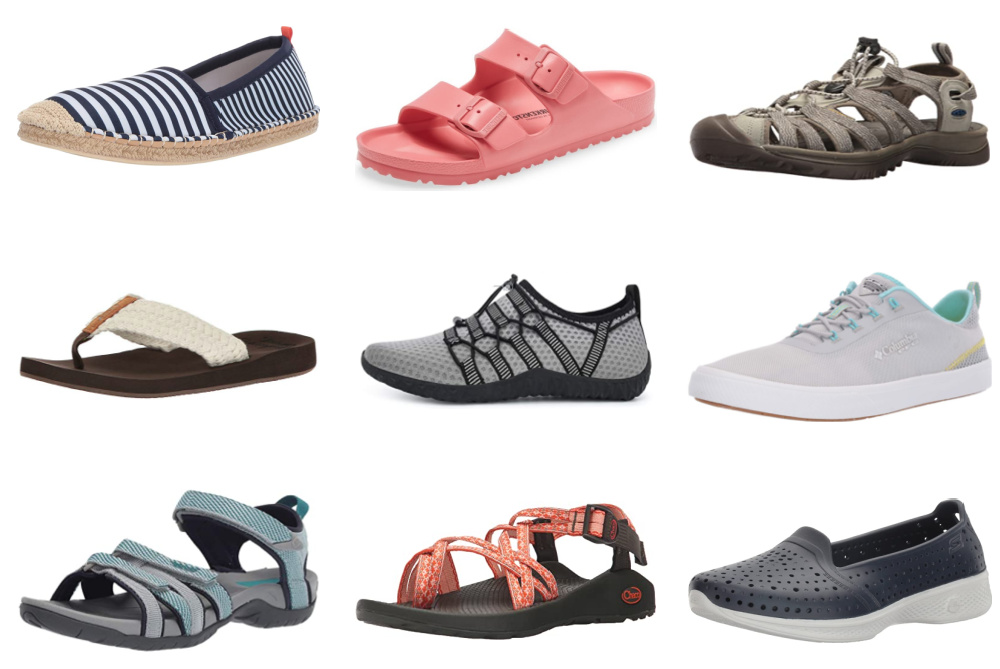 Water Shoes for Women
When the term "water shoes" come to mind, usually it's associated with an activity like snorkelling; however, there are many activities that call for specific water-resistant shoes while on vacation.
Whether you want to wade through creeks while hiking, swim in the sea with a rocky bottom to contend with, and or want to walk on the shore without worrying about getting shoes wet, this roundup of best women's water shoes is perfect for those occasions!
KEEN Whisper Sandal
The sandals are probably the water shoes you're most familiar with. It seems to be the one included in the majority of checklists online.
However, it's not the one that's needed for all trips. It's best for an adventure trip through a mountain when encountering muddy trails or even rivers you'll need to cross. Our readers voted this particular style as the best water shoe for outdoor adventures.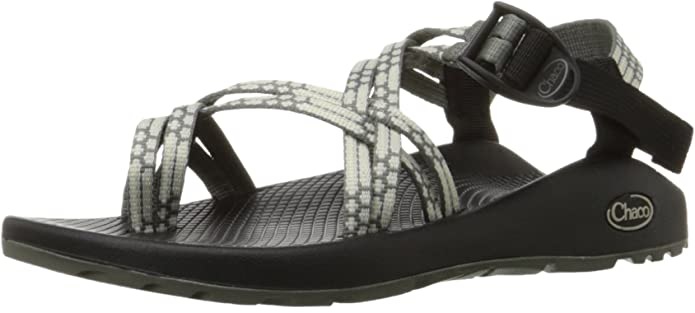 With strong durable materials, sufficient protection while letting your feet breathe in the hot weather. This may be a practical shoe for outdoor adventures but not suggested for regular travel.
When it comes to traditional outdoor water sandals like the ones shown above, avoid trying to choose "stylish" options. Just stick to neutral colors.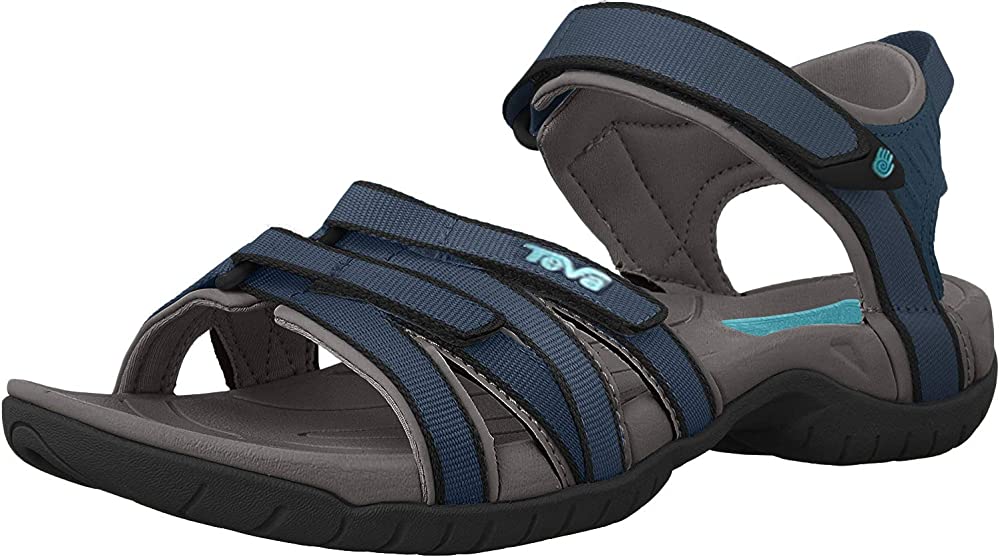 Teva Tirra Sandal
The teva tirra is a highly rated sandal to tackle water when you're out exploring the outdoors. It has lots of traction in the outsole so even when walking on wet surfaces or creeks you can keep your footing.
It has an EVA midsole and topsole and has multiple straps with velcro closure so you stay secure. Overall, a sturdy, supportive shoe that's water-ready. Comes in a variety of colors so choose your style!
Best Water Shoes for Snorkeling or Swimming
If you have a trip planned with beaches, snorkeling, and other ocean activities then these Mares non-slip rubber boots are the best water shoes for your trip.
They're very practical for traveling and are a favorite for families on vacation. They work great for rocky beaches or sand filled broken shells.
I personally use the Mares style for scuba diving because I travel with fins that require booties. I chose them because they're compact and lightweight. I've found them to be extremely practical when walking onto small boats from the shore.
Speedo Surfwalker 3.0 Water Shoes
If needing something less like a boot, the speedo surfwalker have a sleeker look but are still 100% neoprene with a no-slip outsole and a stretchy opening for easy on/off.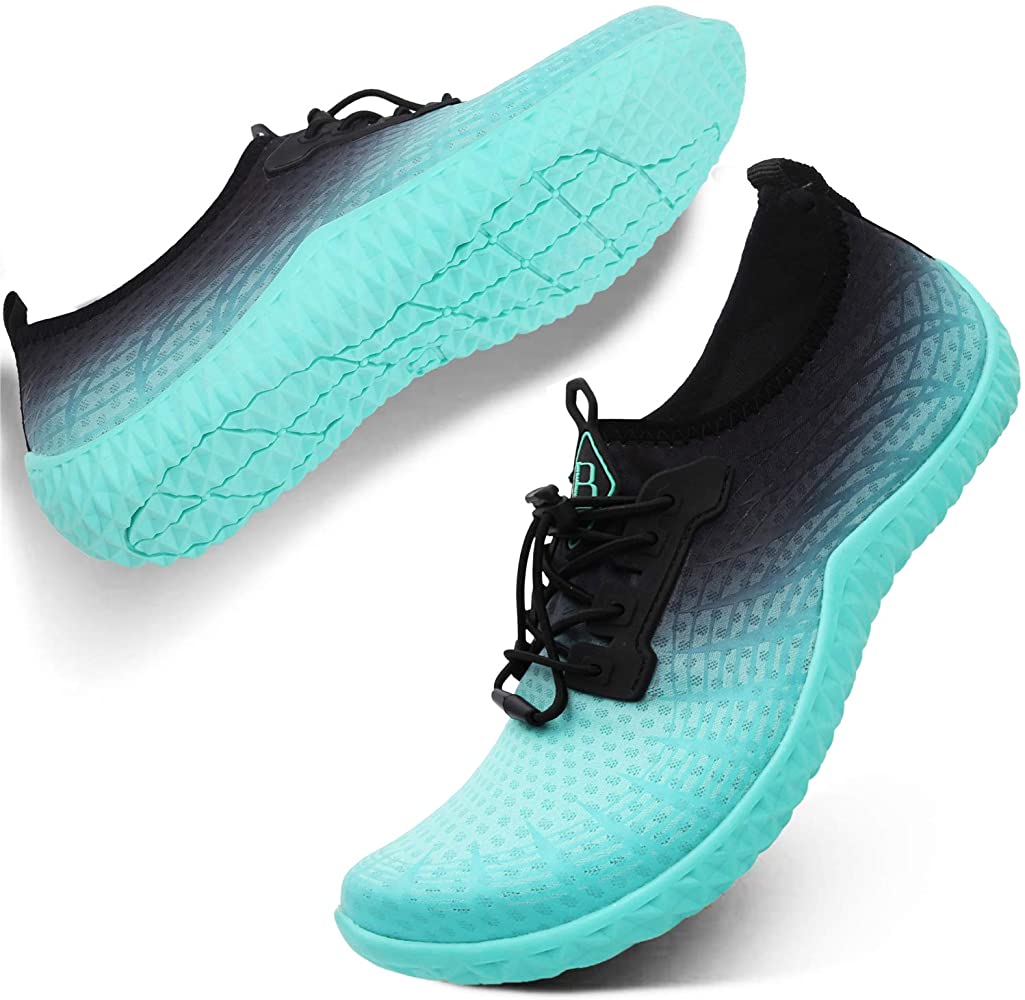 Spesoul Unisex Quick Dry Barefoot Athletic Aqua Shoes
If you're really into rafting, kayaking, snorkeling, or more the Spesoul aqua shoes are non-slip, durable, and have elastic straps and a lace-up lock so they stay put and you can adjust the tightness as you see fit.
Breathable, quick-drying, and lightweight, you'll be able to move comfortably in them and they also fold for easy storage! Comes in many colors to choose from!
Best Beach Water Shoes

A great way to tackle water in style is with a pair , and this style looks like a regular pair of sandals but boasts the convenience of a flip flop and beach-friendly shoe. Perfect for a romantic stroll along the beach!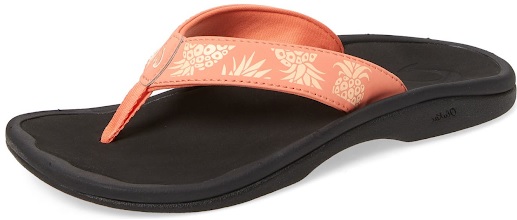 Olukai Water Shoes
This is beloved by travelers everywhere because they go with everything, are water resistant, and comfortable enough to walk around in for long periods of time.
Choose a fun beachy print or a classic color, they're casual and versatile enough to wear throughout the day on any vacation—in and out of the water!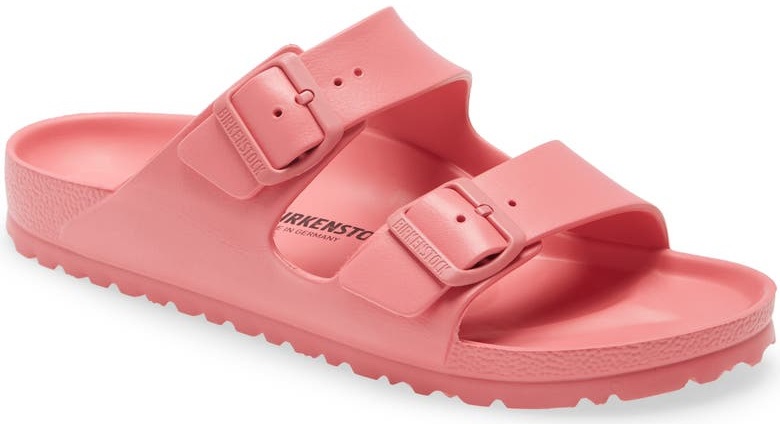 Birkenstock Arizona Essentials EVA Sandal
The Birkenstock and arizona both supportive and light and allows you to walk on uneven terrain with comfort. The "Essentials" line is beach-friendly because you can get these wet yet they have support due to the EVA material. They're also cheaper than other Birkenstocks too!
Did we mention there's no break-in period? That's right—put them on after purchasing and their soft, supportive footbed will feel like a second skin immediately, so you can focus on enjoying your beach surroundings.
Best Walk on Water Shoes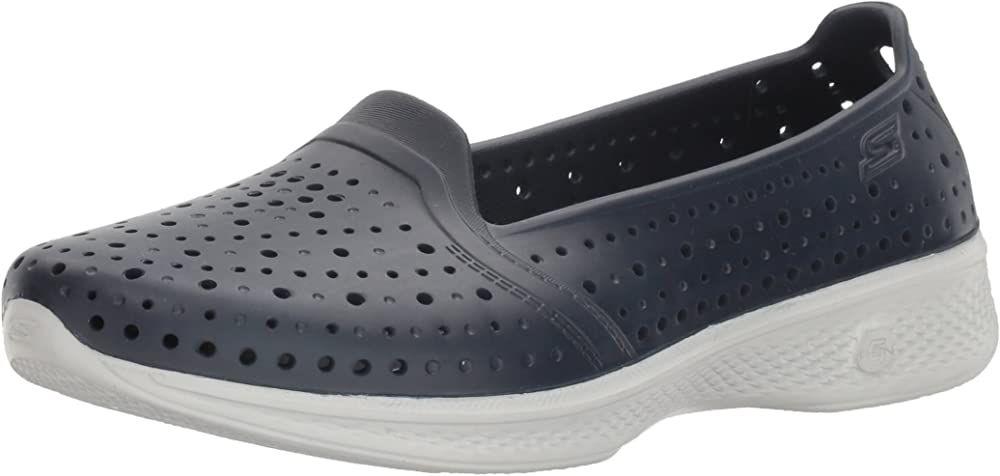 Skechers Performance H2 Go Water Shoe
Rubber shoes like these skechers are versatile and could also be worn casually to sightsee in beach towns if you don't require much support or if you'll only be walking for short periods of time. The sneaker style shown above offers a bit more security than a flip flop.
Perhaps you're into sailing or an outdoor adventure that involves a bit of water, these are great for those activities that don't require a neoprene shoe but still need the water-resistant coating. And plus, it's also stain resistant.
The outsole has great traction and it's designed with a lot of cushion and an EVA. Comes in several different colors and in half sizes.